Book Your Business Session Now
Step 1: Schedule A Time For Your Session Below
See What Our Clients Are Saying
Jess Von
Illustrator / Author
"Brightside is different. The team is very purposeful as they guide you through what you want to create and why. Beginning with intention, moving into clarity with your values and how to best serve the community you're creating. Each lesson unfolds in a digestible way, so there is no overwhelm, and they ensure everyone fully understands before moving on. Since starting with Brightside, I've slowed my creative process taking more time to tap into the core of what I want to create and share. I'm completely new at creating an online course. The Brightside team has supported each person and me in the group every step of the way. This is an undertaking I couldn't have done without them!" This course has cracked me open in ways I never expected. By becoming very clear on my offering, I've gotten to know myself better than ever. I feel confident as I move forward in creating a community I'm so excited to engage with.
Brightside is 110% committed and takes your success VERY seriously. I'm so impressed and grateful for the support they offer the whole way through. A bottomless THANK YOU! I couldn't even have considered doing this without the team!"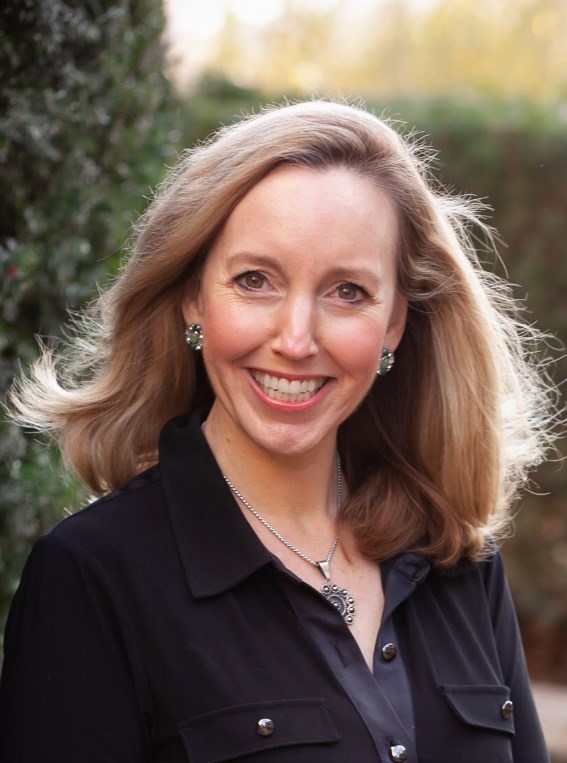 Stephanie Bickel
Managing Director of Speak by Design
"Brightside entered our business's journey at the perfect time. Their guidance was critical in launching our membership program. They helped in so many unexpected ways. They brought peace, inspiration, and technical advancement to our business. Our group grew 5X during the first 4 months with no paid for advertising. They go above and beyond for every member. I've never experienced a community like this before and love being a part of this community."
Blake Barthelmess
Entrepreneur, Author, Mentor, CEO, CFO, COO and CIO
"A word to the Brightside Team that just popped into my consciousness – "Complexity is easy – simplicity is hard. The Brightside Team is stripping the complexity of digital marketing and community building away and showing us the path to abundance and success. They are doing the heavy lifting and hard work of simplicity so that we don't have to. This is a gift … and for that gift, I am eternally thankful. Well done!"
"What you dream of, create, and offer other dreamers is so thoughtful and valuable Lara & Kevin! I'm grateful to be a part of your community!"
Sandy Peckinpah
Author / Coach
"Thank you for caring and working so diligently, Kevin! I appreciate you both SO much! I feel like I've been presented with the gift of a lifetime!
I'm really happy for you and looking forward to seeing the community you continue to build. I know it will be a guiding light for a lot of people! Including me!"
Emily Bailey
Entrepreneur + Yoga Instructor
"Living Brightside will hold you accountable so you better be ready to be the most amazing version of yourself! AMP delivers so much valuable information within the program, and you gain access to a super badass community of high-level entrepreneurs. I became super clear on what I offer and who I offer it to, have an understanding of online funnels, and a belief in myself and abilities that I didn't have before The Client Community Amplifier!"
Ajaya Sommers
Psycho-Spiritual Somatic Integration Practices
"I wish everything in life was like this."
Chaitra Rai
Vibrant Plant Based Health Coach
"Grateful to be a part of this amazing community."
"Brightside marched into my business and helped me do all of the marketing for my membership site. My goal was 40 new people, but with their marketing genius, they helped me bring in 115 new members!!

An extra $30k per year for my biz in just a few weeks of hiring them.

If you want to make a lot more money and work a whole lot less then you must work with them!! Brightside delivers the goods!! #LivingProof."

— Corin Grillo, MA, LMFT, Licensed Psychotherapist, Bestselling Author, The Golden Vine Podcast Creator, Intuitive Energy Healer, Educator, and Modern Mystic
"Brightside helped me reach hundreds of my potential divine clients and filled my first 3-day business conference which brought in over $200,000 in sales!

When Covid-19 hit, we pivoted and the Brightsides helped me launch a 21-day program with enrolling over 600 women and bringing in $20k of revenue.

Of those 600 women, 200 went to the next step and signed up for a new monthly membership program which means we have a potential of bringing in $50,000/year in additional revenue for my business and will continue to grow the membership."

— Sofiah Thom, Founder of Temple Body Arts School, Envision Festival, Danyasa Eco-Retreat (Costa Rica), and Feminine Power Activator of countless women worldwide
"The Living Brightside team came highly recommended to us after we had recently created an online membership program + community.

They've helped us exceed our goals for new online offer enrollments, create new sales funnels for our growing needs, consistently improve our lead generation and conversion rate, attract more customers, and automate our business processes.

The Living Brightside team has an innate + intuitive way of understanding creative clients and they know how to target those areas where they can make a difference in their business.

I couldn't recommend them more."

— Meg Baker, Director of Operations, Planet SARK

Susan Ariel Rainbow Kennedy, known by her pen name SARK, is an American author and illustrator of self-help books. Five of her sixteen books have been national bestsellers, and she has sold more than two million copies of her books.