Living Brightside
Brightside: Where Holistic Practitioners, Therapists, and Creatives Bring Their Soul-Led Businesses Online to Serve Many & THRIVE
Living Brightside
We have deep gratitude for all of our clients, community, and students (AMPers).
Here is some LOVE they have shared with us:
​"I am a Reiki Healer & Registered Massage Therapist transitioning into mostly doing energy work and spiritual coaching with people online.
I basically just had two or three years of being sort of introverted and learning all of this stuff. All this content was bubbling up and I felt like I needed to get it out and I needed to deliver it to the world and release it. I just had no idea how to do that.
Lara and Kevin came along and everything divinely aligned and solutions came to me. And I have been working with them ever since.
The last 30-40 days have been so fast-paced and I have signed up FIVE new clients into my transformation program!
I'm proud of bringing in $7,500 in my first month!
Brightside has been so supportive and they have resources that you need to tap into like multiple coaching and training calls each week and even emotional support.
I put my trust in Brightside, and they roll out the red carpet.
I just wish I had signed up sooner."
​Kiki Seida
Reiki Master & Massage Therapist
Brightside helped me be successful in signing up 6 clients quickly. I brought in $9,000 in my first month online. I gained so much momentum because of the level of guidance I was receiving and it made it so easy for me to take the next step.
The team at Living Brightside is knowledgeable, caring, and professional. They know how to take
you from ground zero and confused about where to start, to running your first online course in a
very short time. I've already done $25K in revenue from 5 new students signing up, and I haven't
even fully launched yet. I can't wait to see what happens once I've completed the curriculum.
Thank you, Lara, Kevin, Virginia, and Varenka! I truly appreciate the service you provide.
Eve Harmony
Naturopath, Shamanic Healer
​They are my angels!
"Working with Kevin and Lara has been amazing! They have guided me from the beginning by assisting me in defining my client, and creating offers that are tailored to the specific needs of my clients. They have helped me create ads and offers that have grown my client base even faster than I thought possible. I'm so excited to see where we will take the business together. They are incredibly energetic, enthusiastic, and knowledgeable. They also are very interested in my intuitive thoughts and feelings on every decision we make. They are my angels!"
​Melanie Davis
Medium + Intuitive
What students are saying about the Client Amplification Experience (AMP):
"Lara, Kevin & Team Brightside are incredibly professional and have amazing ideas. It's definitely a pleasure to listen when you are on the phone. I am learning a ton! I believe in teamwork! And this is a FABULOUS team!!!!"
​Mark LaChance
Founder at FitClub24, Montreal, Quebec, Canada
"The Living Brightside team came highly recommended by a business colleague of ours after we had recently created an online membership program + community, plus we were looking for a new marketing strategy.
Since working with them, they've helped us exceed our goals for new online offer enrollments, create new sales funnels for our growing needs, consistently improve our lead generation and conversion rate, attracting more customers, and automating our business processes.
Every time we launch a new program, they help guide and prepare our team for growth through intuitive understanding and engagement, concrete action, strategic questions, and proactive follow-up. Without them, we would not have been able to grow and expand in the way that we have, and they consistently provide energetic upliftment for the vision of our company.
The Living Brightside team has an innate + intuitive way of understanding creative clients, and they know how to target those areas where they can make a difference in their business.
Kevin + Lara do this in a gentle and candid way, and their approach is effective, straightforward, incredibly insightful, and VALUABLE!
We are so grateful to Living Brightside, and I couldn't recommend them more."
Meg Baker
Director of Operations, Planet SARK www.planetsark.com
"Brightside is the first agency I've worked with that truly gets me results.
Their brilliant strategy and execution helped me reach hundreds of my potential divine clients and filled my first 3-day business conference which brought in over $200,000 in sales!
Over 50% of the women who registered for my LIVE Event came straight through the Facebook Advertising Campaign they crafted.
Then, 50% of those women attending signed up for my year-long, Embodied Feminine Leadership Program through the Facebook Ads they set up.
When Covid-19 hit, we pivoted and the Brightside's helped me launch a 21-day program enrolling over 600 women and bringing in $20K of revenue. We even enrolled many registrants as affiliate partners which greatly amplified the reach of this offer. Of those 600 women, 200 went to the next step and signed up for a new monthly membership program.
With 200 women having said YES to my monthly membership program, we have the potential of bringing in $50,000/year in additional revenue for my business.
The high conversions and results say everything about Brightside's ability to target, nurture, and enroll my divine clients! I highly recommend working with Lara, Kevin and their amazing team.
I love the way they deliver and execute strategy with a beautiful balance of creativity and organization in such a heart-centered, results-focused, and conscious way.
We've been working together for over a year now and they've helped me effectively improve many areas of my business which created a lot more ease, too.
If you're ready to amplify your reach and your revenue, hire Brightside!"
Sofiah Thom​
Founder of Temple Body Arts School, Envision Festival, Danyasa Eco-Retreat (Costa Rica), and Feminine Power Activator of countless women worldwide
​"Brightside marched into my business and helped me do all of the marketing for my membership site. My goal was 40 new people, but with their marketing genius, they helped me bring in 115 new members!!
An extra $30k per year for my biz in just a few weeks of hiring them. Their focus and dedication are palpable and they literally hit the ground running!
An absolute mover and shaker, detailed and systems-oriented, with strong intuitive skills and absolute fearlessness. The support I feel from Lara Brightside and her team is incredible, and her passion for marketing is beyond obvious.
If the thought of making A LOT more money while you work a whole lot less sounds good to you, then you must work with her!! Lara delivers the goods!! #LivingProof."
​​Corin Grillo, MA, LMFT
Licensed Psychotherapist, Intuitive Energy Healer, Educator, and Modern Mystic
Love For Our Mentoring Calls:
Client Wins!
I'm fortunate to love what I do in my business. Working with my clients is usually my favorite part of my week. That said, working with Brightside virtually, side-by-side (across continents!), to develop my marketing technology systems is officially a tie! It is such a relief to finally have a deeply Ontraport-savvy partner who shares my detail-orientation and my commitment to clear communication and excellent operations. Thank you for all you do!
Debra Woog
Crisis Navigation Expert
We love working with our team at Brightside INC! Lara & Kevin are not only heart-centered, badass Marketeers but, even more importantly: they GET what we are about & find creative, beautiful ways of bringing our message to millions. And best of all: they make running an online business FUN.
And it doesn't stop there... we love how they contribute to our Live Events & Retreats too... through teaching yoga, Dj'ing, and ensuring our Guests have incredible life-changing experiences!"
​Drs. Joy & Roy Martina
Worldwide renowned Holistic Health & Brain Training Experts
Thank you, thank you, thank you! My membership site looks really good! Really goooood! It looks really easy to use! I'm so grateful and I should've just had you guys do it in the first place! Omygod! It looks even better than what I had in Kajabi, which I wasn't expecting. It's a GREAT surprise. Please forward my thanks to the team!
​Hemalayaa
Yogi Rockstar and Leadership Guide for Soulpreneurs
​Lara, I wanted to say a big thank you for all the time you spent with us (you've always been great to work with), and for the outstanding review of our customer service flow, which I continue to review as we make improvements. We have been TOTALLY restructuring we way we deliver reports and customer service. I am thrilled to say it's going SO much better, and we continue to improve with each passing day.
I am grateful for the time you gave us. I'm aware of the challenges you dealt with, and very much appreciate the working relationship we enjoyed.
​Blair Gorman ​
Founder, Numerologist.com
"I love Brightside!"
I wish I had a Brightside Spice I could sprinkle over my whole business,
I would LOVE it!"
Amber Bonnici
CEO & Founder of Woman Unleashed INC
"BRIGHTSIDE is the BEST! Get ready to have your life changed for the better, more than you could ever anticipate! I created a whole course and couldn't be prouder of it, and now my big program has a baby program to piggyback - oh, I see the method to your magicalness now!!! I am so grateful for all the love, support, and pro systems you guys have empowered me with… just wow!!! And I just signed up two more people!!!"
Aidan Mayes
Award-Winning Singer-Songwriter, Music Teacher Extraordinaire
"Living Brightside will hold you accountable, so you better be ready to be the most amazing version of yourself! AMP delivers so much valuable information within the program, and you gain access to a super badass community of high-level entrepreneurs. I became super clear on what I offer and who I offer it to, have an understanding of online funnels, and a belief in myself and abilities that I didn't have before The Client Amplification Experience!"
Emily Bailey
Entrepreneur + Yoga Instructor
"I broke 5 figures in my first launch, and I feel amazing! When I signed up to work with you, I was on the brink of giving up. You saved me. I feel so much hope now. This means everything to me. The fact I can do this and it's repeatable, it's so great. Maybe there are other things I could do that feel "safe", like having a corporate job, but I don't want to do that. Now, I've proven that I can live my life, be me, and do what I want to do!"
Heather Grzych
Author, Ayurvedic Guide to Optimal-Primal Feminine Health
Love For Our Tech Calls and Support
Love For Our Epiphany Sessions
What you dream of, create, and offer other dreamers, is so thoughtful and valuable. Lara & Kevin I'm grateful to be a part of your community!
Jenny Ynnej
Entrepreneur, Visionary Artist, Intentional Creativity Peak Performance Coach
What a great Team!
Brightside embodies "leading by example". Thank you, I'm learning so much from you all! 🙏🙂!
"There are no words to express the amount of value I've received working with Brightside. And when I don't have words, that says A LOT! I get so many compliments on my website & online materials, and they are the templates you gave me that I just tweaked. Moving into Ontraport and being empowered with technology, I've gone from a hobbyist with my online healing business to a professional, and I couldn't be more grateful."
Brightside has done it all for me, website, membership site, Facebook Groups, Facebook Ads, blogs, emails, even pricing advice… you name it. Self-motivated, insightful, and comfortable talking in thousands or millions. If you want to see the quality of their efforts, check out www.trevorgblake.com, built from scratch in a consultative process that was fun, educational (for me), and inspiring. I could not be more delighted with the results.
In just a few weeks after launch, I received dozens of messages congratulating me (me!) on my membership site. And here I am writing a review, only the second I have ever written, and the other was for a house painter a decade ago. That is how much I recommend Brightside. If you have a business that needs a strong online presence, they will take it to the next level."
What a team! ❤ I love that fun is such a high value! Such a joy being in the AMP program with you all.
The highlight of my day!
XO
Vanessa Lalonde
Mentor 🔸 Mover 🔸 Mama
"Brightside entered our business's journey at the perfect time. Their guidance was critical in launching our membership program. They helped in so many unexpected ways. They brought peace, inspiration, and technical advancement to our business. Our group grew 5X during the first 4 months with no paid-for advertising. They go above and beyond for every member. I've never experienced a community like this before and love being a part of this community."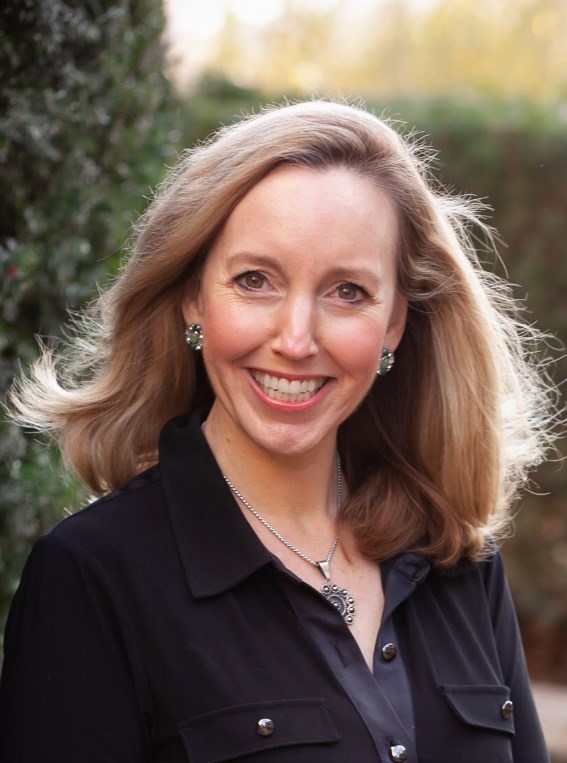 "Grateful to be a part of this amazing community."
A word to the Brightside Team that just popped into my consciousness – "Complexity is easy – simplicity is hard. The Brightside Team is stripping the complexity of digital marketing and community building away and showing us the path to abundance and success. They are doing the heavy lifting and hard work of simplicity so that we don't have to. This is a gift … and for that gift, I am eternally thankful. Well done!"
"Shortly after our call and dialing in my ideal client, one landed in my inbox, and I signed up my first client in the new $10K offer! Thank you for being really lovingly fierce with me around the unconscious blocking that was going on to get to this point. I've been super clear and inspired since our call. I really feel a profound pivot happening. Thank you for caring, for being strong with me, for seeing me, and for supporting me and giving me these next steps. I really, really value who you are in my life."
Brightside is different. The team is very purposeful as they guide you through what you want to create and why—beginning with intention, moving into clarity with your values, and how to serve the community best you're creating.
This course has cracked me open in ways I never expected. By becoming very clear on my offering, I've gotten to know myself better than ever. As a result, I feel confident as I move forward, creating a community I'm so excited to engage with weekly.
My trust factor in Team Brightside is 200%. They are committed and take your success very seriously! I feel like I've grabbed onto a speeding train of opportunity, and I'm holding on open to receiving all the goodness!
A bottomless THANK YOU! I couldn't even have considered doing this without the team.
Love Bombs for the Brightside!
Want to share some LOVE for the Brightside?
Use this form to submit your positive feedback get added to this page!
The support and LOVE between our clients inside the community is palpable:
Living Brightside has had the pleasure of working with: