Hey Lucrative Creator!

Let's Build Something Great Together.
Let's Change The World.
We're an experiential company that creates positive events for others
online & offline.
Headquarters: Kelowna, BC, Canada
Impact: Worldwide
Are you a Coach, Teacher, Mystic, Healer, Therapist, Visionary?
In other words, are you one AWESOME human beaming who wants to use their creative gifts to make a positive difference in the world?

And you want to have FUN rocking your purpose while
building a beautiful community?

AND... you want to make great money doing so
and share the rewards with others?

Well, then... you're what we call, a "Lucrative Creator."

You're in the right place.
Welcome to the Brightside,
Lara & Kevin Brightside
Explore Your Next Steps to Greatness With Us
Whether you've been building your online business for awhile or you're just getting started, we can help you.

Maybe...
You've been at this for months or years but just not gaining the traction and success you want...

Maybe...
You've had a successful launch or launches, but then what? You don't want to burn yourself out...

Maybe...
You feel like you have a lot of the key pieces but just can't seem to connect the dots properly
And you struggle with the tech!

Maybe...
You're brand new to this whole online business building world and you want to start leveraging the opportunity to
share your gifts online and get paid for doing so!

Or maybe...
You're quite comfortable with how things are going in your life but you just KNOW it's time to
step out of your comfort zone and take your life and business to the next level...

We got you.
((((Ahhh... sigh of relief!))))
Book a FREE 30min call with us:

(We would love to some dedicate time to learning more about your Business Goals, Dreams, & Aspirations and if it would be a GREAT fit to collaborate to bring your Ultimate Vision into the world, TOGETHER!)
"I'm a serial entrepreneur, and in my fifth decade I didn't do social media. I didn't know Facebook had a 'back end' or private groups. I didn't know a membership site was called a membership site or its value to grow my businesses. The good news is I still don't know any of those things because I found Brightside.
Brightside has done it all for me! Website, Membership Site, Facebook Groups, Facebook Ads, Blogs, Emails, Pricing Advice.
Team Brightside is self-motivated, insightful, and comfortable talking in thousands or millions. If you want to see the quality of their efforts, check out www.trevorgblake.com, built from scratch in a consultative process that was FUN, educational (for me), and inspiring. I could not be more delighted with the results.
I've received dozens of messages congratulating me (me!) on my membership site. And here I am writing a review, only the second I have ever written, and the other was for a house painter a decade ago. That is how much I recommend Brightside. If you have a business that needs a strong online presence, they will take it to the next level."
~ Trevor G. Blake, Author + New York Times Best Seller, Serial Entrepreneur, Wizard ~ www.trevorgblake.com

Trevor Blake leads his wizard community with transformative courses and workshops. He teaches by guiding his students to understanding the relationship between energy and matter to achieve success in any aspect of business and life. He'll tell it like it is, guide you to trust your intuition, and has helped 1000's get out of their version of quicksand.
Congratulations to Amber and the whole AMAZING Woman Unleashed Team!
Which we are so proud to be a part of, too.
From vision to graphics, we've been co-creating the magical new www.WomanUnleashed.com
We partner with incredible companies like Woman Unleashed INC because we believe in, and take a stand for the same vision and goal... creating positive events and transformational experiences is what's changing the world and we can all do this and support each other in beautifully unique ways.
Thank you, thank you, thank you! My membership site looks really good! Really goooood! It looks really easy to use! I'm so grateful and I should've just had you guys do it in the first place! Omygod! It looks even better than what I had in Kajabi, which I wasn't expecting. It's a GREAT surprise. Please forward my thanks to the team!
Hemalayaa

-

Yogi Rockstar and

Leadership Guide for Soulpreneurs
Do you want to positively impact many lives?
Do you want to positively impact many lives?
Our company has worked with Kevin & Lara at Brightside for over a year and we're so glad we found them! They not only offer technical support in all the areas we've needed, but they have an overall understanding of online marketing we can tap into. What we don't know... they do. We know there are options for working with people overseas, but that has its own set of issues and we find it more manageable and far less complicated on our end to have our team more 'local'. We know we can count on them to deliver -- and we're always delighted with their work, creativity and positive attitude toward getting things done. I can't imagine our business without them on our team!"


Director, Marc Allen Events www.marcallen.com
We love working with our team at Brightside INC! Lara & Kevin are not only heart-centered, badass Marketeers but even more importantly: they GET what we are about & find creative, beautiful ways of bringing our message to millions. And best of all: they make running an online business FUN.

And it doesn't stop there... we love how they contribute to our Live Events & Retreats too... through teaching yoga, Dj'ing, and ensuring our Guests have incredible life-changing experiences!"


Drs. Joy & Roy Martina
Clients & Partners In Creating Good In The World
I'm fortunate to love what I do in my business. Working with my clients is usually my favorite part of my week. That said, working with Brightside virtually, side-by-side (across continents!), to develop my marketing technology systems is officially a tie! It is such a relief to finally have a deeply Ontraport-savvy partner who shares my detail-orientation and my commitment to clear communication and excellent operations. Thank you for all you do!


We partner with Leaders, ChangeMakers, Entrepreneurs & All-Around-Awesome-People to create GROWTH through BRIGHT ideas & ultra-positive vibes.

"Brightside marched into my business and helped me do all of the marketing for my membership site. My goal was 40 new people, but with their marketing genius, they helped me bring in 115 new members!!

An extra $30k per year for my biz in just a few weeks of hiring them. Their focus and dedication is palpable and they literally hit the ground running!

An absolute mover and shaker, detailed and systems oriented, with strong intuitive skills and absolute fearlessness. The support I feel from Lara Brightside and her team is incredible, and her passion for marketing is beyond obvious.
If the thought of making A LOT more money while you work a whole lot less sounds good to you, then you must work with her!! Lara delivers the goods!! #LivingProof."
~ Corin Grillo, MA, LMFT, is a Licensed Psychotherapist, Intuitive Energy Healer, Educator, and Modern Mystic ~ www.coringrillo.com

Corin Grillo leads transformative workshops and trainings in all things intuitive healing. She teaches by bridging her students with direct mystical experiences, excessive amounts of laughter, down-to-earth spiritual wisdom, and powerful, cutting-edge Energy Therapy techniques that rapidly heal the heart, mind, and soul.
"Brightside is the first agency I've worked with who truly gets me results.

Their brilliant strategy and execution helped me reach hundreds of my potential divine clients and filled my first 3-day business conference which brought in over $200,000 in sales!
Over 50% of the women who registered for my LIVE Event came straight through the Facebook Advertising Campaign they crafted.

Then, 50% of those women attending signed up for my year-long, Embodied Feminine Leadership Program through the Facebook Ads they set up.

When Covid-19 hit, we pivoted and the Brightside's helped me launch a 21-day program with enrolling over 600 women and bringing in $20k. of revenue. We even enrolled many registrants as affiliate partners which greatly amplified the reach of this offer. Of those 600 women, 200 went to the next step and signed up for a new monthly membership program.

With 200 women having said YES to my monthly membership program, we have a potential of bringing in $50,000/year in additional revenue for my business.

The high conversions and results say everything about Brightside's ability to target, nurture, and enroll my divine clients! I highly recommend working with Lara, Kevin and their amazing team.

I love the way they deliver and execute on strategy with a beautiful balance of creativity and organization and in such a heart-centered, results-focused, and conscious way.

We've been working together for over a year now and they've helped me effectively improve many areas of my business which created a lot more ease, too.

If you're ready to amplify your reach and your revenue, hire Brightside!"
~ Sofiah Thom, Founder of Temple Body Arts School, Envision Festival, Danyasa Eco-Retreat (Costa Rica), and
Feminine Power Activator of countless women worldwide ~ www.sofiahthom.com

"The Living Brightside team came highly recommended by a business colleague of ours after we had recently created an online membership program + community, plus we were looking for a new marketing strategy.
Since working with them, they've helped us exceed our goals for new online offer enrollments, create new sales funnels for our growing needs, consistently improve our lead generation and conversion rate, attracting more customers, and automating our business processes.
Every time we launch a new program, they help guide and prepare our team for growth through intuitive understanding and engagement, concrete action, strategic questions, and proactive followup. Without them, we would not have been able to grow and expand in the way that we have and they consistently provide energetic upliftment for the vision of our company.
The Living Brightside team has an innate + intuitive way of understanding creative clients and they know how to target those areas where they can make a difference in their business.
Kevin + Lara do this in a gentle and candid way and their approach is effective, straightforward, incredibly insightful, and VALUABLE!
We are so grateful to Living Brightside and I couldn't recommend them more."
-Meg Baker, Director of Operations, Planet SARK www.planetsark.com
Susan Ariel Rainbow Kennedy, known by her pen name SARK, is an American author and illustrator of self-help books. Five of her sixteen books have been national bestsellers, and she has sold more than two million copies of her books.
---
The Heart Healing Revolution
The Heart Healing Revolution all began with some questions… "What is missing?" "What does the world need?" "How can we be of the highest service to humankind?"

The answer came: Helping people #ChooseLove.

We first created a free 5-day online program with Drs. Joy & Roy Martina that anyone, anywhere can use to:

> Connect with the Supreme Power of the Heart;
> Create Inner Peace;
> Embrace Forgiveness;
> Break the Chains of the Past;
> Learn how to Train the Brain to create what you want in life;
> Celebrate Life!

… Our Mission is to be rooted in love to create the highest positive contributions to the planet… while helping others enjoy life to the MAX.
Over 20,000 people globally have taken part in this 5-session Heart Healing Process which ultimately contributes to more PEACE & LOVE in the world for everyone!
"After 5 days of Heart Healing Revolution by Drs. Joy & Roy, my life started to change tremendously in a very positive way, and this is only because I listened to a Brain Training meditation of approximately 15 minutes each day. So I imagined what would happen during a full week with Joy and Roy and 14 other "Heart and Mind Alike"! ... IMAGINE!!! Joining the retreat in Bali is the best gift for myself, and even more for the people around me."
~ Roy Kopp, Heart Healing Revolution Ambassador, the Netherlands
We recently partnered with FitClub24 to digitalize exactly what they're doing in their physical Fitness Clubs.

The result of the success of this project will mean thousands more people around the world will reach their ultimate health & fitness goals.

The characteristic that differentiates FitClub24 and that makes it so special is the community of like-minded people who support and motivate one another in leading a healthy active lifestyle.

As such, we are creating this dynamic environment ONLINE where everybody is having a blast while getting into the best shape of their lives!
FitClub has helped thousands of people reach their weight & fitness goals. Their bootcamps & nutrition plans have so far helped their clients to drop over 60,000 pounds!

Now... we're taking this all to the next level!
"Lara, Kevin & Team Brightside are incredibly professional and have amazing ideas. It's definitely a pleasure to listen when you are on the phone, I am learning a ton! I believe in teamwork!
And this is a FABULOUS team!!!!"
~ Mark LaChance, Founder at FitClub24, Montreal, Quebec, Canada
Living Brightside brought together the top artists in Kelowna's art, music,
and wellness community for a powerful Earth Day celebration
Our hearts are overwhelmed with awestruck gratitude when we look back, and try to put into words what was created and experienced on this magical evening.
The purpose of our very own Brightside Earth Day Get Down :
Woooow!!! Last night was so magical at the Brightside Earth Day Get Down. I had such an amazing time with not only a guided yoga meditation, a Cacao ceremony that took your heart on a journey with prayer but also traditional values and dance, the amazing performances and speeches, the static dance where we moved our bodies on a rhythmic journey with source, and not only did i watch my fellow Cosmic Co Motion team mates perform, and I got to perform, but I also had my sweet 9 year old son sing along side our aerials to "Wonderful World" and nearly bring me to tears.

Huge thank you to the beautiful Lara Brightside, her partner in this Spiritual movement Kevin HeidtDelight and their super helpful and talented Chelsea Boan for being the glue that help keep this event alive.

~ Heather Gordon, Ring Mastress at Cosmic Comotion, Kelowna, BC
Let's Come Together!
Where there are good people creating good vibes
that's where you'll find us. Doing what we do best.


"The team at Brightside has been super special to work with over the past 4 years at our "Okanagan's Largest Outdoor Yoga Class", where we have had them as our live Dj's for the annual fundraising event.

For an event like this really helps having a team that understands the yoga practice, can feel the vibe of the class and match the music to what is being led by the instructors. It alleviates a lot of stress from an event organizer when you do not need to tell your Dj what songs you need and he can just choose the perfect mixes on his own, all the while being delightful to deal with. We hope to have the Brightside team at our events forever!"

~ Tina M, Owner at Oranj Dance Fitness, Kelowna, BC
YOGA

We've published almost 400 online free yoga classes, as well as taught yoga at events such as Lightning in a Bottle in California, AwesomenessFest in Maui, the Heart Healing Revolution Detox Retreat & Mastermind in Bali, the BC Yoga Conference, The Pure Power Event, the Victoria Yoga Conference, and "THE Summer Camp for Entrepreneurs," a.k.a Camp Maverick in Kent. CT.

We specialize in guiding people (especially busy entrepreneurs & creatives) to use the power of relaxation and embrace the meditative practices of Traditional Tantra Yoga.

Our classes & workshops are greatly inspired by our 4-months of intensive training at Shri Kali Ashram in South Goa, India. Our yoga motto, "consider that slow yoga is advanced yoga because the mind wants to rush us."

We're all about healing the daily aches, pains, and stresses that build up in order to keep soaring & shining brighter & brighter in life and business!
"I used to have terrible back & shoulder pain because of an old softball injury that would swell up and throb, but since I've been doing yoga with you, the back & shoulder pain has completely alleviated. I have more energy, I've lost more weight and toned up areas that I was having issues with. I've also felt a spiritual and mental shift, too. My soul is opening up and I'm finding my truth. LOVE you guys!"

~ Katherine Wittman, Calgary, Alberta, Canada
The Heart Healing Revolution
| Detox | Retreats | Masterminds |

Along with Drs. Joy & Roy Martina, we are organizing the 2nd Heart Healing Revolution Detox Retreat & Mastermind.

This is a live 6 day event with the Doctors & Trainers designed to help you unlock & awaken the forces inside to break free of any limitation to create the exceptional quality of life you deserve.

Discover how you can surpass the limits to realize your life goals, dreams & desires. Take control of your life & become the change you wish to see in the world, too.


"I am grateful to you, Joy and Roy, for sharing your knowledge with us and giving us the chance to personally grow in the most transformational, emotional ways. It has been the most enriching experience of my life so far. Thank you to Lara and Kevin for their amazing work with us and for the Yoga classes sessions."


~ Elisa Beneiro, Heart Healing Revolution Ambassador, Italy
---
---
Our story begins soon after our Co-Founder, Lara Brightside, escaped from a diamond mine!

Well... kinda. She began her Marketing Career post receiving her Bachelor of Commerce in Entrepreneurial Management from Royal Roads Uni with... a Diamond Seller. His crazy antics in the material world made her realize that she didn't want to put diamonds on people's fingers... she wanted to put them in people's hearts!

Then, her dream came true... she was hired by one of the biggest online publishers in the Transformational Industry, MindValley. She quickly got to work helping them to build up their amazing in-person event, AwesomenessFest (now known as A-Fest) which travels to exotic locations around the world & inspires the HEARTS of Change Makers & Entrepreneurs to shine brighter!

Not only did she did she receive first-hand experience in creating exceptional events... she met incredible people at AwesomenessFest who were real catalysts. Life-changing opportunities opened up and she got to work helping to build these ChangeMaker's entrepreneurial endeavours through creative marketing, social media savvy & virtual growth hacking!

Lara & Kevin met and fell in love in 2011 and they've been creating #LivingBrightside ever since! Kevin left Forestry work behind and didn't hesitate diving into learn the many ropes of modern (and highly conscious!) business-building.

Together they have helped everyone from Health & Fitness Experts, Authors, Speakers, Coaches, Medical Doctors & Psychotherapists to Scuba Divers & Graphic Designers bring their Great Work online... they've created & been a part of initiatives that have positively impacted thousands of people around the world, and supplied countless people with great life-changing times through their LIVE Events including their sold out event, The Brightside Earth Day Get Down.
The fact that they rock at both the online and offline sides of providing transformational experiences has people wanting to work with them on everything from web design to orchestrating and "brightside-ifying" their retreats and live events.

They've taken all of their passions & experiences and found ways to be of service to others while creating an exciting life for themselves & those they work with.

Now? Their team is growing & they're supporting more and more people around the world to light up their lives, shine brighter with passion, and change the world!
---
"A word to the Brightside Team that just popped into my consciousness – "Complexity is easy – simplicity is hard. The Brightside Team is stripping the complexity of digital marketing and community building away and showing us the path to abundance and success. They are doing the heavy lifting and hard work of simplicity so that we don't have to. This is a gift … and for that gift, I am eternally thankful. Well done!"
Brightside is different. The team is very purposeful as they guide you through what you want to create and why—beginning with intention, moving into clarity with your values, and how to serve the community best you're creating.
This course has cracked me open in ways I never expected. By becoming very clear on my offering, I've gotten to know myself better than ever. As a result, I feel confident as I move forward, creating a community I'm so excited to engage with weekly.
My trust factor in Team Brightside is 200%. They are committed and take your success very seriously! I feel like I've grabbed onto a speeding train of opportunity, and I'm holding on open to receiving all the goodness!
A bottomless THANK YOU! I couldn't even have considered doing this without the team
"Living Brightside will hold you accountable so you better be ready to be the most amazing version of yourself! AMP delivers so much valuable information within the program, and you gain access to a super badass community of high-level entrepreneurs. I became super clear on what I offer and who I offer it to, have an understanding of online funnels, and a belief in myself and abilities that I didn't have before The Client Community Amplifier!"
Emily Bailey
Entrepreneur + Yoga Instructor
"What you dream of, create, and offer other dreamers is so thoughtful and valuable Lara & Kevin! I'm grateful to be a part of your community!"
"Brightside entered our business's journey at the perfect time. Their guidance was critical in launching our membership program. They helped in so many unexpected ways. They brought peace, inspiration, and technical advancement to our business. Our group grew 5X during the first 4 months with no paid for advertising. They go above and beyond for every member. I've never experienced a community like this before and love being a part of this community."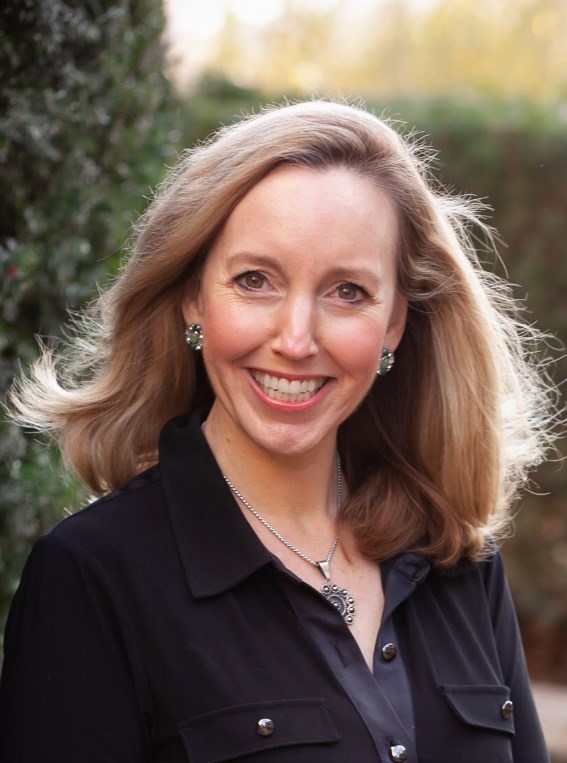 "Thank you for caring and working so diligently, Kevin! I appreciate you both SO much! I feel like I've been presented with the gift of a lifetime!
I'm really happy for you and looking forward to seeing the community you continue to build. I know it will be a guiding light for a lot of people! Including me!"
Time To Brighside-ify Your Business?
Time To Brighside-ify Your Business?